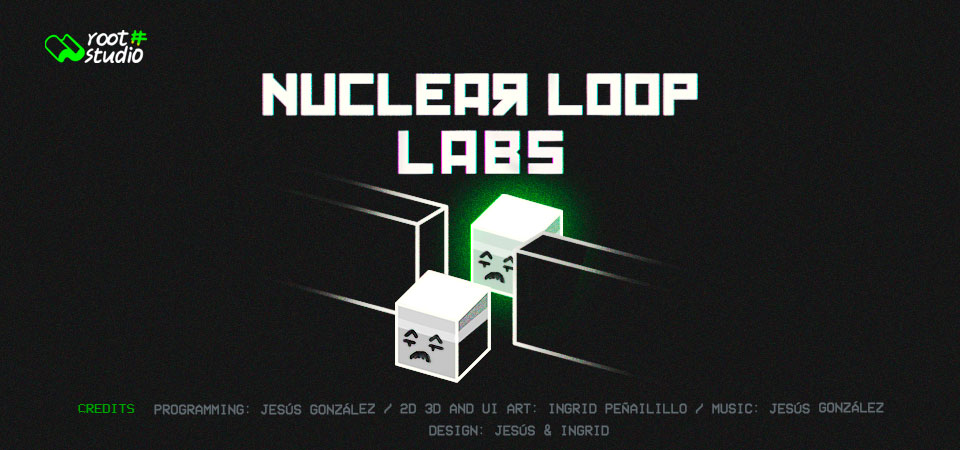 Nuclear Loop Labs
Made in a weekend for the Ludum Dare 47 game jam.
https://ldjam.com/events/ludum-dare/47/nuclear-loop-labs/

After some experiments you became contaminated with radioactive materials. Now you see the world warping and looping around you. Try to get out of the lab nonetheless.
Features

2 levels.
1 playable character.
Space looping gameplay.
Missing or incomplete

We designed and implemented the main mechanic of the game, the space looping, but didn't have enough time to make enough levels to make use of it.
Enemies. They were designed and modeled, but didn't make it into the game.
Stealth sections.
More music.
Controls

Use the mouse buttons to navigate the levels.
Credits

Jesus González: programming, music, game and level design.
Ingrid Peñailillo: 2D art, 3D art, UI, game and level design.